Nonprofit Donation Software: The Simple Guide
This is a light-hearted and straightforward guide to figuring out what fundraising software will make your life easiest (or least hard). Navigating dozens of features, endless buzzwords, and complex pricing models can be frustrating -- we'll make it easier.
Why is donation software so hard?
Nonprofits haven't received much love from the tech industry. Most donation and management software is either extremely outdated, breaks easily, costs a fortune, or all of the above. Simple tasks like pulling donor data can often be nightmare inducing. This stems from a few challenges: nonprofit have minimal resources, investors don't think nonprofit tech is worth investing in, and nonprofits themselves are often a decade behind the times.
This can make it really, really hard to advocate for technology upgrades; especially if your organization tried several unsatisfactory systems in the past. The tendency is to say "well, it works right now, so don't touch it." But it doesn't need to be that scary! Honestly. Technology has advanced significantly in the last few years and it's easier, and cheaper, than ever to upgrade your organization's infrastructure.
What does good software look like?

Fun: Is your donor database engaging and fun? Most people would say "it's full of surprises and excitement" but not in a good way. Well designed software makes the process of prospecting donors, raising money, and sending communication a pleasant process. Before making any decisions, sign up for a trial and spend several hours inside the prospective system; if you're tearing your hair out in the first days, it's a big red flag.
Intelligent: 21st century software can make your entire team more effective. Smart systems are harder to break, easier to fix, and give you helpful information before you knew you needed it. Intelligence can take many forms, but look for these: A/B tested user design, predictive analytics, process simplification, data-entry elimination, and low maintenance. CommitChange is taking it a step farther by experimenting with analysing deep social data and learning how to make highly accurate predictions about donor behavior.
Inexpensive: Nonprofits are charged too much for software. Databases are one place where the overpricing show the most; private sector customer databases can be bought for $50-100/mo for systems that compete with "nonprofit" equivalent systems that are 5 years older and cost in excess of $300/mo. The same is true of fundraising software, which often charges a high monthly subsription in addition to high percentage-based fees. Nonprofits are then taught that if they aren't paying a lot of money and investing a lot of time into new systems, they must be inferior; this is absolutely incorrect. Software has never been less expensive to produce and you can now find dozens of low-cost, high-value solutions.
Powerful: New fundraising systems need to raise substantially more money than older systems, while saving staff time and energy. CommitChange regularly doubles online giving for nonprofits; you can roughly determine the effectiveness of a system by analysing the year-over-year increase in giving from organizations who have adopted the new technology.
Donation Processing: 90% of Online Giving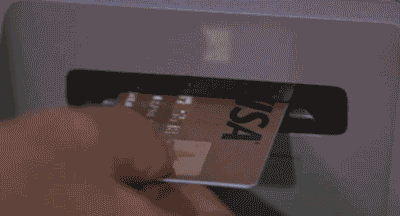 Donation processing is how you process credit cards online. It comes in many forms, but the most basic is the "donate button" on your website that leads to a transaction form.
What does it do? Donation processing services allow you to add a form to your website that collects credit card donations. Most of them are just images that link to a static form. These forms can be set up in a ton of ways to create different asks, appeals, campaigns, events, etc.
What matters? Ease of giving is the single most important question. The faster and more painless you can make your giving process, the more people will complete transactions. We tested these theories with 6 food banks, each processing over $50,000 online, and by simply streamlining the donation process we were able to increase giving by 150-170%. The first step in improving your donation form is taking out as many steps and possible.
Is it expensive? This answer varies wildly depending on the ethics of the donation processor. The vast majority of old companies charge a subscription fee (usually $75-500/mo) and then take a large percentage (usually 5-7%) of donations.
What makes it work? Donation processing works best when tightly integrated with your email communication. You'll raise more money if you can communicate a clear, well-targeted message to the right supporters and then make it exceptionally easy to give. Nearly all of your online gifts will come from email appeals, though an increasing amount does come from social media platforms.